The 2023 World Baseball Classic ended with Shohei Ohtani striking out Mike Trout as the IC was tightly conjunct to Saturn. In my observations, a World Series always ends with a transit involving Saturn at the moment that the last out is recorded. The last out of the WBC occurred at 10:43 pm EDT in Miami. Much will be said about the face off between Angels teammates Ohtani and Trout, but the ending also demonstrated that Saturn crowns the champions in not just the World Series but also the World Baseball Classic. The IC of 2 degree, 56 minutes Pisces was barely more than one degree from Saturn of 1 degree, 42 minutes Pisces.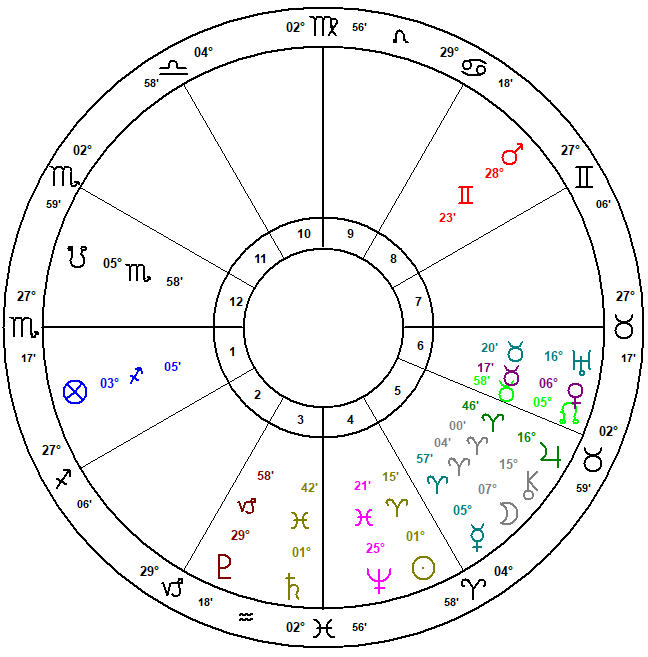 Trey Turner, a shortstop ruled by the sign of Aries, was able to harness the Aries energy of the Sun, Mercury and Moon conjunction to hit a home run this game.
When I watch a baseball game, I generally take notes of the transits to the birthcharts of the baseball teams competing. The WBC brings up an interesting question of what could serve as the birthcharts of the teams in competition. Would the birthcharts of the nations represented be active in such a tournament? This could be a fruitful study for the next World Baseball Classic.