Feb. 15, 2022
I do the astrology of football as well!
The Rams won Super Bowl 56 with Saturn conjunct their MC. In baseball, it is Saturn that crowns the champions at the end of the Season. My experiences watching Super Bowl finishes have not convinced me that Saturn plays the same role of champ maker in football. But I am fortunate to have rectified the chart of the Rams with accurate degrees on their axes. My chart for the Rams has an MC of 16 degrees Aquarius, which received a conjunction from Saturn at 17 Aquarius. Perhaps if I had rectified charts of more NFL teams, I could state with certainty that Saturn crowns the Super Bowl winners as it crowns the World Series winners.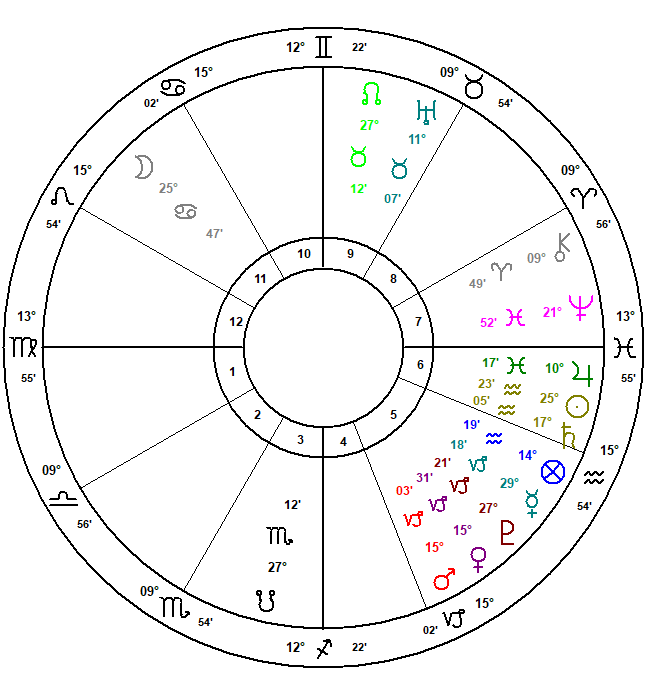 When Super Bowl LVI ended at 7:00 pm PST, the degree of the Ascendant was 13 degrees 55 minutes Virgo, which was conjunct within one degree to the Rams Neptune of 14 degrees 27 minutes. The Rams natal birthchart has an opposition between Neptune and Saturn at 17 degrees, 32 minutes Pisces. Any transit to the Rams natal Neptune is also a transit to the team's natal Saturn. In baseball, this is the kind of aspect that occurs when a pennant or World Series is won.